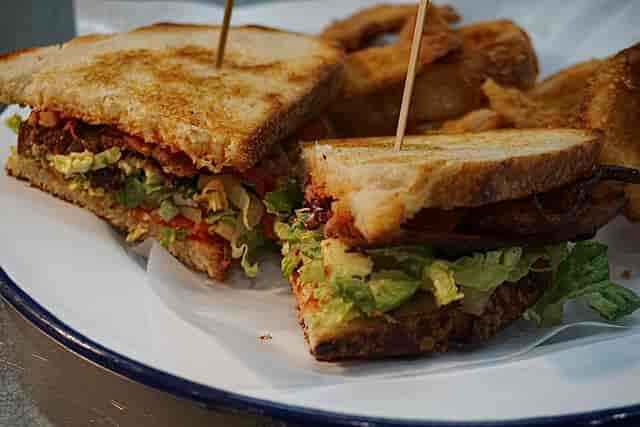 Safety for All
Our Community Pledge
Our top priority is the safety and well-being of our team members, our guests, and each and every member of our community. To keep us all safe, we have implemented the following health and safety protocols.

Team Member Wellness Checks
We check team member temperatures at the start of each shift. Team members must also complete a wellness checklist before starting work for the day. Team members are required to go home or stay home if they do not feel well.

Required Safety Equipment
We require our team members to wear the face masks and gloves we provide. To keep all of us safe, anyone entering our space must also wear a face covering.

Frequent Handwashing
We follow strict and thorough handwashing guidelines issued by the FDA and CDC. Team members change gloves regularly and at least every 30 minutes.

Strict Sanitation Standards
We disinfect all high-touchpoint surfaces at least once every hour with EPA-registered disinfectant. Hand sanitizer stations are available in our kitchens and dining rooms.

Social Distancing Measures
We have repositioned our tables and chairs to ensure proper social distancing in our dining room and bar at 6' apart. Our staff has also been instructed to comply with our new standards when greeting, serving and cleaning to minimize frequent contact with all guests.

Reservations to Ensure Distancing
Our reservations are set up to ensure maximum safety as our guests wait for tables. Reservations can be made online from our website or over the phone and our guests will receive a text or call when their table is ready so they may wait in their car or outside.
Contactless Menu Ordering + Payments
We are implementing the newest technology while you are dining with us to order directly from your smartphone or tablet using a QR code. We will also provide singular use menus for those guests that prefer menus.

Contactless Takeout + Delivery
We will continue to offer contactless curbside takeout and delivery to meet the needs of those feeling safer to eat at home.

Safe from the Source
We confirm with all our suppliers that they ensure strict health + safety standards from their sources directly to our kitchen.